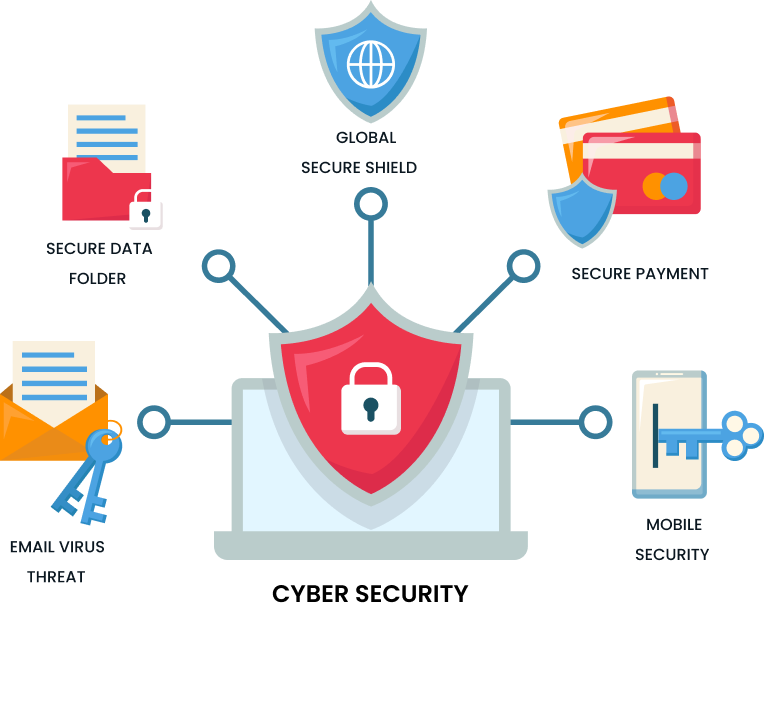 What is VAPT?
VAPT is the backbone of our commitment to securing your digital assets which involves systematically identifying vulnerabilities in computer systems, networks or applications. It combines assessment of potential vulnerabilities with proactive efforts to exploit them, and provides insights to enhance overall digital security.
Why is VAPT testing important?
VAPT testing is extremely important for organizations aiming to achieve compliance with regulations such as GDPR, ISO 27001 and PCI DSS. It helps in identifying vulnerabilities, ensuring robust security measures and keeping pace with regulatory mandates, thus protecting sensitive data and maintaining trust among stakeholders.
Your search ends here.
Learn why businesses trust goognu to power growth
VAPT Services

Web Application VAPT

Mobile Application VAPT

Network VAPT

Server VAPT

Cloud VAPT

Switches & Routers VAPT

Firewall, IDS & IPS VAPT

IoT Devices VAPT
Why do you need VAPT?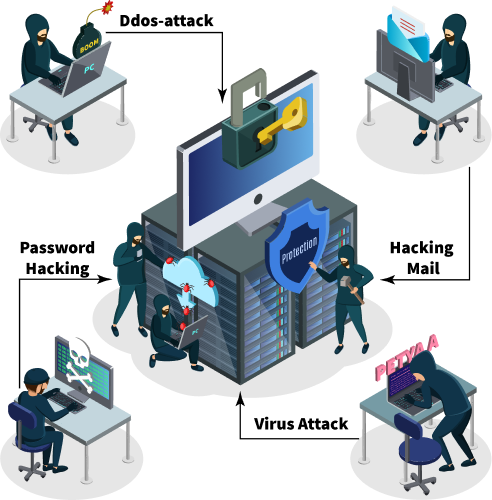 Why do you need VAPT?
VAPT is a vital requirement in today's digital age to ensure the robustness of your cyber security posture. It systematically identifies vulnerabilities within your systems, networks and applications that malicious actors can exploit.
By exposing these vulnerabilities, VAPT empowers you to address them before they are used for cyber attacks. Furthermore, regulatory compliance and stakeholder trust is upheld, as the VAPT demonstrates your commitment to cyber security best practices.
VAPT Methodology
We take a holistic approach to conducting VAPT audits. The customer benefits from an in-depth analysis of the current security situation and recommendations to reduce the risk of currently identified vulnerabilities.

Define scope
Before app evaluation, Goognu establishes an accurate customer circle. Promoting open communication with the client organization at this point creates a foundation of ease and understanding for the evaluation. This ensures alignment and effective evaluation of the application's requirements and goals.

Information Gathering
Our engineers gather as much information on targets as possible using myriad OSINT tools and techniques. The information collected will help us understand the working conditions of the Association, which in turn will help us to accurately assess the risk faced by the Association.

Enumeration
At this stage, we integrate computerized materials and tools among the various strategies in further developed data collection. Our experts closely inspect any potential invasion carrier. The data collected from this stage will be the basis of exploitation in the upcoming stage.

Invasion and Entry
Here, we start security scans - manual and automated - to uncover attack paths and vulnerabilities. Application exploits are then executed to assess security, employing various methods, open-source scripts and in-house tools for thorough penetration, prioritizing application and data security.

Reporting
In the closing phase, analysts collect all the data and give a complete report to the client. This comprehensive document includes a top-level vulnerability analysis, with an emphasis on application strengths and weaknesses for a complete understanding of the findings.

Discussion and Resolution
Upon completion, we'll review the report, address bugs, and discuss solutions. The comprehensive talks that will follow will focus on plugging the gaps. Implementation of changes and complete vulnerability resolution will be ensured, resulting in a detailed, advanced security status report.